RECUERDA QUE EL USAR TRUCOS IMPLICA DETERIORAR LA EXPERIENCIA DE JUEGO.

Aviso,: Si deseas aumentar el tamaño de la fuente pulsa control izquierda + la rueda del ratón.

Comenzamos el artículo de trucos con los códigos necesarios para los juegos de Id Software o que usaban sus motores. He hecho una recopilación de todos ellos.
Wolfenstein
M+L+I = Te lo da todo y el marcador se pone a 0
M+L+S = Llaves, municion e invulnerable
I+L+M = Te lo da todo
A+B+T = Commander Keen Cheat Codes
Arranca el juego con :
v1.0 = wolf3D -next
v1.1 = wolf3D -goobers.
Ahora pulsa lo siguiente :
v1.0 = CTRL+ALT+ENTER.
v1.1 = LSHIFT+ALT+BACKSPACE.
Ahora puedes usar estos codigos :
TAB+G = Modo Dios
TAB+I = Utensilios
TAB+H = no se sabe
TAB+N = no se sabe
TAB+P = Para el Juego
TAB+Q = Sale
TAB+W = Modo acelerado
TAB+X = Utensilios
TAB+E = Acaba el nivel
IDDQD, invulnerable
IDKFA, todas las armas, toda la munición y todas las llaves
IDFA, lo mismo pero sin llaves
IDSPISPOPD, atravesar las paredes
IDBEHOLD, sale un menú. Tecleando la primera letra de cada palabra obtendremos ventajas. Con S, fuerza, con V, invulnerable. con I, invisible. con A, mapa completo. con R, traje anti-radiaciones. con L, luz.
IDCHOPPERS, motosierra
IDCLEVxx, va al nivel xx
IDMYPOS, da las coordenadas y posición
IDDT, cambia entre el mapa normal, el completo y el de objetivos
IDMUS, seguido del episodio y nivel. Cambia la música por la de esa misión en concreto
Hexen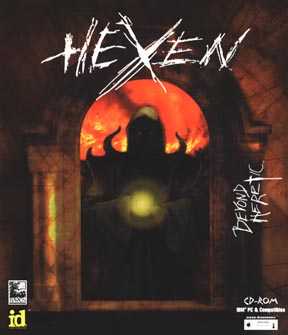 Códigos:
Teclea durante la accion:
BUTCHER:
Mata a los enemigos del nivel.
CASPER:
Inhabilidad la recogida de objetos.
CONAN:
Perder todas las armas.
DELIVERANCE:
Modo puerco.
INDIANA:
Todos los objetos.
INIT:
Empezar el nivel.
LOCKSMITH:
Todas las llaves.
MAPSCO:
Codigos de mapas.
NRA:
Obtener todas las armas.
SATAN:
Modo Dios.
SHERLOCK:
Todos los objetos del puzzle.
VISITXX:
Para saltar de nivel XX numero del nivel.
WHERE:
Muestra las coordenadas de nuestra posicion.
Códigos para la demo:
BGOKEY:
Modo Dios.
CRHINEHART:
Todas las armas.
CSTIKA:
Destruye a los enemigos.
EBIESSMAN:
Modo cerdo.
INIT:
Recomenzar el nivel.
JSUMWALT:
Muestra las coordenadas de la posicion.
MRAYMONDJUDY:
Adquirir todas las llaves.
REVEAL:
Muestra el mapa del nivel.
RJOHNSON:
No se pueden recoger los objetos.
TMMORE:
Todos los items del puzzle.
Heretic


KITTY = Atraviesa paredes
RAVMAP = 1st use: Mapa // 2nd use: Mapa y enemigos //3rd use: mapa normal
MASSACRE = Mata todos los monstruos del nivel
SKEL = Todas las llaves
RAMBO = todas las armas, 200 de Escudo
QUICKEN = Invulnerable
PONCE = Energia
SHAZAM = Municion
ENGAGE## = Ir a un nivel x (1er # episodio 2do # nivel )
GIMME## = Te da utensilios 1er(A-J) 2do(1-9)
A = Anillo
B = Esfera
C = Pocion
D = Cuerno
E = ???
F = Antorcha
G = Bomba
H = ???
I = Alas
J = ???
COCKADOODLEDOO te conviertes en gallina.
ENGAGE: Cambio de episodio y nivel.
GIMME: Permite la obtencion de todos las magias. Primero te preguntara que magia deseas conseguir, mira la lista de magias.
IDDQD: Te autodestruyes.
IDKFA: Te descarga todas las municiones y te quedas con el palo.
KITTY: Atravesar obstaculos.
MASSACRE: Elimina en un segundo a todos los mostruos de nivel.
PONCE: Aumenta el nivel de vida al maximo.
QUICKEN: Invulnerabilidad absoluta.
RAMBO: Establece la cantidad de municion de todas las armas y el nivel de armadura al 100%.
RAVMAP: Mapa completo (tienes que poner el mapa para activar el truco y si pones el truco de nuevo te apareceran todos los monstruos en el mapa).
SHAZAM: Incrementa la potencia del disparo.
SKEL: Todas las llaves.
TICKER: Modo devparm.
LISTADO DE MAGIAS
A: Anillo (invulnerabilidad)
B: Cara (invisibilidad)
C: Botella (aumenta la vida en un 25%)
D: Gorro de obispo (el nivel de salud sube al 100%)
E: Libro (disparo mas poderoso)
F: Antorcha ( proporciona luz en lugares de penumbra)
G: Reloj de arena (bomba de tiempo)
H: Huevo (convierte las gallinas en enemigos)
I: Murcielago dorado (posibilita volar)
J: Esfera de cuadro y cruz (teletransportacion al inicio del nivel)
(recogido de trucospc)
Quake
(válido también para sus expansiones)
Buena visión:
Como Quake no tiene opcion de mapa, un buen consejo para obtener una vista genial es combinar los trucos de vuelo (FLY) y atravesar paredes, techos y objetos (NOCLIP) y al llegar a la altura maxima girar la vista hacia abajo.

Códigos:
Introducir en el modo consola:
FLY:
Acitva el modo de vuelo libre.

GIVE x:
Conseguir arma x. Los valores son del 1 a 8.

GIVE ALL:
Todos los Items.

GIVE BREATHER:
Traje submarino.

GIVE Cx:
Consigues cantidad x de electricidad.

GIVE CELLS:
Baterias.

GIVE GRANADES:
Granadas.

GIVE Hx:
Consigues cantidad x de vidas.

GIVE INVULNERABILITY:
Inmortal.

GIVE MINES:
Minas.

GIVE Nx:
Consigues cantidad x de clavos.

GIVE NUKE:
Supermisil.

GIVE ROCKETS:
Misiles.

GIVE Rx:
Consigues cantidad x de cohetes.

GIVE Sx:
Consigues cantidad x de escudos.

GIVE Y X:
Donde Y tienes que sustituirla por la H para la energia, S para cartuchos, N para clavos, C
para baterias, R para granadas. Y la X el numero de unidades que quereis obtener el item seleccionado.

GOD:
Modo Dios.

IMPULSE II:
Obtienes una de las cuatro runas.

IMPULSE 9:
Todas las armas.

IMPULSE 13:
Silver key.

IMPULSE 14:
Gold key.

IMPULSE 255:
Destruccion cuadruple.

KILL:
Suicidarse.

MAP ExMy:
Pasar al episodio X, mision Y

NOCLIP:
Modo fantasma.

NOTARGET:
Invisible.

SKILL x:
Definir dificultad (x = 0 - 3).

SV_GRAVITY -50:
Reduce la gravedad un 50%.

SV_GRAVITY 150:
Aumenta la pontencia del salto(podeis alterar el valor entre 0 y 999).

Nivel secreto:
Para acceder al nivel secreto Lost Station, entra en Comm Center, atraviesa la primera sala, metete en la piscina y en el fondo veras un hueco que conduce a un ascensor que te llevara hasta un nivel oculto.

Niveles ocultos:
Para ir a los tres niveles ocultos en el grado de dificultad de pesadilla (nightmare):
The Underearth se encuentra en la fase 3 del primer episodio. Al coger la llave dorada encontrareis tres huecos en la pared, debeis disparar al de la derecha. Cuando se abra, entrareis en el lago. Continuando la fase, al final hay dos habitaciones, una es la salida y otra con diversos medikits y municion para lanzagranadas.

En esta ultima, si mirais al techo vereis un pulsador. Al dispararle, accedereis a un pasadizo y tras pulsar el boton volvereis al lago.

The Haunted Halls esta en la fase Satan's dark delight del tercer episodio. Antes de salir de ella abreis pasado por un puente sobre una masa de lava y con un Shambler cruzandose en vuertro camino. La entrada al nivel oculto esta debajo de este puente.

The Nameless City se esconde en la fase Hell's Atrium del cuarto episodio. No pulseis el boton de la llave metalica que hay antes de de llegar a la puerta del final. Este boton eleva una plataforma que permite pasar por encima de la lava y al no accionarlo quedan a la vista unos cuatro pivotes.

Saltando sobre ellos se llega al otro extremo y a la entrada de este nivel secreto.
(trucos pc)

Si pones en la consola +mlook tendrás la vista libre.
Quake 2
Códigos:
Para usar estos codigos, aprieta ~ mientras juegas para poder insertarlos.
EXEC BIGGUN.CFG:
Nivel Biggun.
EXEC BOSS.CFG:
Nivel Boss (ultimo).
EXEC CITY.CFG:
Nivel City.
EXEC FACTORY.CFG:
Nivel Factory.
EXEC HANGAR.CFG:
Nivel Hangar.
EXEC JAIL.CFG:

Va al nivel Jail.
EXEC MINE.CFG:
Mivel Mine.
EXEC POWER.CFG:
Nivel Power.
EXEC WAREHOUSE.CFG:
Va al nivel Warehouse.
GIVE ALL:
Todos los items.
GIVE AMMO:
Armas a tope!.
GIVE ARMOR:
Body Armor a 200.
GIVE ARMOR SHARD:
Armadura.
GIVE BLASTER:

Rifle.
GIVE BLUE KEY:
Blue Key.
GIVE BULLETS:
Balas.
GIVE CELLS:
Células.
GIVE CHAINGUN:
Ametralladora de cadena.
GIVE COMBAT ARMOR:
Mas Armadura.
GIVE GRENADELAUNCHER:
Lanzagranadas.
GIVE GRENADES:
Granadas.
GIVE HEALTH:
Vida 100.
GIVE HEALTH 999:
Conseguir 999 de vida.
GIVE HYPERBLASTER:

Láser.
GIVE INVULNERABILITY:
Invulnerabilidad.
GIVE JACKETARMOR:
Armadura.
GIVE MACHINEGUN:
Ametralladora.
GIVE MINES:
Minas.
GIVE NUKE:
Misil atómico.
GIVE POWER CUBE:
Obtener el Power Cube 1.
GIVE POWER SHIELD:
Escudo a tope! 1.
GIVE QUAD DAMAGE:
Potencia multiplicada por cuatro.
GIVE RAILGUN:
Cañón supersónico.
GIVE REBREATHER o BREATHER:
Respirador submarino.
GIVE RED KEY:

Red Key.
GIVE ROCKETLAUNCHER:
Lanzacohetes.
GIVE ROCKETS:

Cohetes.
GIVE SHELLS:
Cartuchos.
GIVE SHOTGUN:
Escopeta recortada
GIVE SILENCER:
Silenciador de armas.
GIVE SLUGS:
Slugs 10.
GIVE SSHOTGUN:
Super escopeta
GIVE WEAPONS:

Todas las armas.
GOD:

Modo dios.
MAP END:
Salto de nivel.
MAP mapa:
Vas a cualquier fase, especificando el nombre del mapa.
NOCLIP:
Atravesar paredes y elevarse.
NOTARGET:
Invisible.
SV_GRAVITY:
Cambiar la gravedad.
Elegir nivel:
Para acceder liblemente a los distintos niveles sin tener que jugarlos secuencialmente, abre la consola y escribe MAP (nivel), donde (nivel) es el nombre que aparece en la siguiente lista:
Unit 1:
Base1 - Outer Base
Base2 - Installation
Base3 - Comm Center
Train - Lost Station (nivel secreto)
Unit 2:
Bunk1 - Ammo Depot
Ware1 - Supply Station
Were2 - Warehouse
Unit 3:
Jail1 - Main Gate
Jail2 - Detention Center
Jail3 - Security Complex
Jail4 - The Torture Chamber
Jail5 - Guard House
Security - Grid Control
Unit 4:
Mintro - Mine Entrance
Mine1 - Upper Mines
Mine2 - Borehole
Mine3 - Drilling Area
Mine4 - Lower Mines
Unit 5
Fact1 - Receiving Center
Fact2 - Processing Plant
Fact3 - Sudden Death
Unit 6
Power1 - Power Plant
Power2 - The Reactor
Cool1 - Cooling Facility
Waste1 - Toxic Waste Dump
Waste2 - Pumping Station 1
Waste3 - Pumping Station 2
Biggun - Big Gun
Unit 7:
Hangar1 - Outer Hangar
Space - Comm Satellite (nivel secreto)
Lab - Researck Lab
Hangar2 - Inner Hangar
Command - Launch Command
Strike - Outlands (nivel secreto)
Unit 8:
City1 - Outer Courts
City2 - Lower Palace
City3 - Upper Palace
Unit 9:
Boss1 - Inner Chamber
Boss2 - Final Showudown
Quake 3
Para que los trucos funcionen el servidor o el ordenador que haga de servidor, el que crea la partida, debera iniciarla con el comando DEVMAP, ej: "devmap q3test1". Baja a la consola con la tecla que esta a la izquierda del 1, es decir º, e introduce los siguientes codigos:
FLY: Permite volar.
GIVE ALL: Obtienes todas las armas.
GIVE AMMO: Municion.
GIVE ARMOR: Obtienes Armadura.
GIVE BATTLE SUIT: Coraza.
GIVE BFG10K: Obtienes la BFG10K.
GIVE FLIGHT: Puedes volar.
GIVE GAUNTLET: Obtienes la garra.
GIVE GRANADE LAUNCHER: Obtienes el lanza granadas.
GIVE GRAPPLING HOOK: Puedes usar gancho.
GIVE HEALTH: Obtienes Vida.
GIVE INVISIBILITY: Eres invisible.
GIVE LIGHTNING GUN: Obtienes la pistola lightning.
GIVE MACHINEGUN: Obtienes la machinegun.
GIVE MEDIKIT: Botiquin.
GIVE MEGA HEALTH: 200 puntos de salud.
GIVE PERSONAL TELEPORTER: Obtienes un teletransportador personal.
GIVE PLASMA GUN: Obtienes la pistola de plasma.
GIVE QUAD: Obtienes el Quad.
GIVE QUAD DAMAGE: Daño x4.
GIVE RAILGUN: Obtienes la railgun.
GIVE REGENERATION: Regeneracion.
GIVE ROCKET LAUNCHER: Obtienes el lanzamisiles.
GIVE SHOTGUN: Obtienes la shotgun.
GOD: Modo Dios.
IMPULSE 9: Consigues todas las armas con sus balas y todas las llaves de la pantalla.
IMPULSE 255: Las armas tienen un cuadruple poder.
NOCLIP: Permite atravesar paredes.
GIVE # X: Te da mas armamento. El # puede ser:
C: Electricidad
H: Vidas
R: Cohetes
S: Escudos
N: Clavos
y X es la cantidad, por ejemplo, si quieres 200 cohetes tendras que teclear: GIVE R 200.

CONSEGUIR LO DESEADO
En el juego, pulsa SHIFT y ; (Punto y coma) juntos, y escribe: summon_obj [item]
Donde [item] es una de estas palabras:

medical kit
psi amp
wrench
pistol
shotgun
assault rifle
laser pistol
ap clip
he clip
standard clip
pellet shot box
rifled slug box
large worm beaker
detox patch
psi booster
reflec armor
french-epstein device
portable battery
maintenance tool
hack soft v3
repair soft v3
research soft v3
modify soft v3
EMP Rifle
Electro Shock
Gren Launcher
Stasis Field Generator
Fusion Cannon
Crystal Shard
Viral Prolif
Worm Launcher

AÑADIDOS
Med Patch
Detox Patch
Rad Patch Medical Kit
Psi Patch
Psi Booster
Speed Boost
Strength Boost
INT Boost

ARMADURAS
Light Armor
Medium Armor
Heavy Armor
Reflec Armor
Vacc Suit
Worm Skin

ARMAS
Psi Amp
Wrench
Pistol
Shotgun
Assault Rifle
Laser Pistol
EMP Rifle
Electro Shock
Gren Launcher
Stasis Field Generator
Fusion Cannon
Worm Launcher
Crystal Shard
Viral Prolif

CONSEGUIR PRODUCTOS QUIMICOS
Chem #1 es Fm Fermium
Chem #2 es V Vanadium
Chem #3 es Ga Gallium
Chem #4 es Sb Antimony
Chem #5 es Y Yttrium
Chem #6 es Cu Copper
Chem #7 es Cf Californium
Chem #8 es Na Sodium
Chem #9 es Os Osmium
Chem #10 es Ir Iridium
Chem #11 es As Arsenic
Chem #12 es Cs Cesium
Chem #13 es Hs Hassium
Chem #14 es Te Tellurium
Chem #15 es Mo Molybendium
Chem #16 es Tc Technetium
Chem #17 es Ra Radium
Chem #18 es Ba Barium
Chem #19 es Se Selenium

IMPLANTES
Wide Machinery
BrawnBoost
EndurBoost SwiftBoost
SmartBoost
WormBlood
Worm Heart

INVESTIGACIONES
Monkey_Brain< br>Rumbler Organ
Grub Organ
Swarm Organ
Mn. Over. Organ
Gr. Over. Organ
Arach. Organ
Midwife Organ

ITEMS
Soda Can
Chips

MONSTRUOS
Blast Turret
Laser Turret
Turret Slug Thrower
Protocol Droid
Midwife
Rumbler
Delacroix
G rub
Swarm
Overlord
Greater Over.
Arachnightmare
Male Appar.
Female Appar.
CrewWoman
Invisibile Arachnid
Turret Rocket
CrewWoman
MaleCrew

MUNICI ON
Standard Clip
HE Clip
AP Clip
Timed Grenade
EMP Grenade
Incend. Grenade
Prox. Grenade
Toxin Grenade Small Prism
Large Prism
Pellet Shot Box
Rifled Slug Box

OTROS
Molec. Analyzer
ICE Pick Recycle
r 1 Nanite
5 Nanites
10 Nanites
20 Nanites
Fusion Shot
EMP Shot
Explode Barrel
Rad Barrel
Stats Trainer
Tech Trainer
Weapon Trainer
PSI Trainer
WormGoo
Hydro Card A
Hydro Card B
Hydro Card D
Rickenbacker Card
Bridge Card
Security Card
RadKey Card
ID Cards
Rick Room Key
Ops Override Key
Eng Override Key
Shuttle Access Key

TARJETAS
Med Card
Science Card
Crew Card
R and D Card
Rec Crew Key
Med Annex Key
Cryo Card
Crew 2 Card
Truco añadido por 0 el 14-08-2003
Desde el símbolo de DOS en el directorio de Quake3, teclear: quake3.exe +seta
g_spVideos "tier11tier22tier33tier44tier55tier66tier77ti er88". Se activan todas
las animaciones.
Ir a la consola y teclear:
/IAMACHEATER, todos los niveles con habilidad 1
/IAMAMONKEY, todos los niveles con habilidad 100
/MODEL SARGE/KRUSADE, Skin oculta de Sarge

Ahora Puedes probar como será Quake 3 Arena. Pincha sobre Demo para más información.
Para usar estos trucos debes crear el servidor con el modo Cheats activado (usando devmap - Ejemplo.
"devmap q3test1").
Durante el juego con el modo Cheats activado, abre la consola y teclea los siguientes códigos:
Código Resultado
give all Te da todas las armas
give health Repone la energía
give armor Repone la armadura
give quad damage Te da el Quad Damage (Máximo daño a enemigos)
give personal teleporter Te proporciona un teletransportador personal
Quake 4
Durante el juego pulsa ´, CTRL y ALT a la vez para abrir la consola y escribe cualquiera de los codigos siguientes:
god: Modo dios
Notarget: obtener invisibilidad
give all: Todas las armas, armaduras y salud al máximo
give item_health_mega: Subir 100 de salud hasta 200
Give weapons: Todas las armas sin armadura
Give quad: El daño se multiplica por cuatro
Give ammo: Obtener armadura
Give all weapons: Todas las armas
g_showplayershadow #: realizar un disparo oscuro
editor: Cerrar el juego y abrir el editor de mapas
Hill: suicidarse
Testlight: Crear una fuente de luz en donde estés
Gfxinfo: Observar la información sobre la tarjeta gráfica
Quit: salir del juego
Give armor: máxima armadura
Give health: máxima salud
Killmonsters: matar a todos los NPC y monstruos del nivel
Timescale 1: Volver a la velocidad del juego normal
SaveGame: guardar el juego
Spawn char_marine/ spawn char_marine_tech_armed/ spawnchar_marine_medic:
invocar a un marine, una máquina o un médico que te ayude o cure
ScreenshotJpeg: guardar la pantalla como imagen
(topjuegos)
Doom 3
Pulsa CTRL + ALT + º (es la que está a la izquierda de la tecla 1) para abrir la consola. Introduce en ella los códigos que quieras:
god

: Modo dios

doomhell

: Ir al ultimo nivel

give

all

: Todas las armas, salud completa y armadura completa

give berserk

: Modo Berserker

noclip

: Modo atravesar paredes

notarget

: Invisibilidad para casi todos los enemigos

give keys

: Consigues todas las llaves

give weapon

_

machinegun

: Consigues la ametralladora

give

weapon

_

shotgun

: Consigues la escopeta

give

weapon

_

plasmagun

: Consigues el rifle de Plasma

give

weapon

_

bfg:

Consigues el BFG

give

weapon

_

chainsaw

: Consigues la Sierra Electrica

give

weapon

_

rocketlauncher

: Consigues el lanzamisiles

freeze

: Congelar todo

give

ammo

: Consigues munición

give doom95

: Carga la versión del año 95 del Doom(ESTO PARA MÍ ES UNA LEYENDA URBANA)


give

pda

: Consigues el PDA

spawn

(~): Hace aparecer al personaje (ver la lista de nombres abajo)

map

(#): Cargar un mapa (ver lista de nombres abajo)

com_showfps 1

: Muestra los frames

aviDemo

: Salva una demo de tu juego

gfxinfo

: Información acerca de tu tarjeta gráfica

status

: Muestra tus estadísticas

r

_

gamma

(0-3): Configuración del nivel de gamma

r

_

brightness

(número): Configuración del brillo

s

_

volume

_

db

(número): Configurar volumén de sonido (por defecto es 0)

killmonsters

: Matar a todos los monstruos

kill

: Suicidarse

quit

: Salir del juego
Mars City 1:

marscity1.map

Mars City Underground

: mcunderground.map

Mars City 2

: marscity2.map

Administration

: admin.map

Alpha Labs Sector 1

: alpha1.map

Alpha Labs Sector 2

: alpha2.map

Alpha Labs Sector 3

: alpha3.map

Alpha Labs Sector 4

: alpha4.map

EnPro Plant

: enpro.map

Communications Transfer

: commout.map

Communications

: communications.map

Monorail Skybridge

: recycling1.map

Recycling Sector 2

: recycling2.map

Monorail

: monorail.map

Delta Labs Level 1

: delta1.map

Delta Labs Level 2A

: delta2a.map

Delta Labs Level 2B

: delta2b.map

Delta Labs Level 3

: delta3.map

Delta Labs Level 4:

delta4.map

Hell

: hell.map

Delta Complex

: delta5.map

CPU Complex

: cpu1.map

Central Processing

: cpuboss.map

Site 3

: site3.map

Caverns Area 1

: caverns1.map

Caverns Area 2

: caverns2.map

Primary Excavation

: hellhole.map

Testbox:

testmaps/test_box

Boxstack:

testmaps/test_boxstack
NOMBRES DE LOS PERSONAJES (~)
Flaming Zombie

: monster_zombie_bernie

Chainsaw Zombie

: monster_zombie_sawyer

Z-sec Zombie with machine gun

: monster_zombie_zsec_machinegun

Z-sec Zombie with pistol

: monster_zombie_zsec_pistol

Z-sec Zombie with shield:

monster_zombie_zsec_shield

Z-sec Zombie with shotgun

: monster_zombie_zsec_shotgun

Commando Zombie

: monster_zombie_commando

Commando Zombie with Chaingun

: monster_zombie_commando_cgun

Fat Zombie

: monster_zombie_fat2

Fat Zombie with wrench

: monster_zombie_fat_wrench

Bald Zombie

: monster_zombie_maint_bald

Zombie with no jaw:

monster_zombie_maint_nojaw

Zombie with Wrench

: monster_zombie_maint_wrench

Skinny Zombie

: monster_zombie_maint_skinny

Zombie

: monster_zombie_maint

Zombie

: monster_zombie_maint2

Zombie

wth Flashlight: monster_zombie_ maint_flashlight

Headless Zombie

: monster_zombie_suit_neckstump

Zombie

: monster_zombie_suit_bloodymouth

Skinny Zombie

: monster_zombie_suit_skinny

Zombie in Labcoat:

monster_zombie_labcoat

Zombie Missing Limb

: monster_zombie_limb

Zombie

: monster_zombie_skinny

Zombie with a pipe:

monster_zombie_pipe

Zombie in T-shirt

: monster_zombie_tshirt_bald

Zombie

: monster_zombie_tshirt_blown

Zombie in Jumpsuit

: monster_zombie_jumpsuit

Zombie Eating

: monster_zombie_jumpsuit_eating

Archvile

: monster_demon_archvile

Cherub

: monster_demon_cherub

Hellknight

: monster_demon_hellknight

Imp

: monster_demon_imp

Maggot

: monster_demon_maggot

Mancubus

: monster_demon_mancubus

Pinky

: monster_demon_pinky

Revenant

: monster_demon_revenant

Tick

: monster_demon_tick

Trite

: monster_demon_trite

Wraith

: monster_demon_wraith

Cyberdemon

: monster_boss_cyberdemon

Gaurdian

: monster_boss_guardian

Guardian's

Seeker

: monster_boss_guardian_seeker

Sabaoth

: monster_boss_sabaoth

Vagary

: monster_boss_Vagary
(topjuegos)

Gran parte de los trucos han sido recogidos tanto de trucopc como de trucoteca.